Section
M 97 - Owl Nebula
by Alejandro Tombolini
Introduction
Image of Andres Pozo publicated in PixInsight Forum. Date: March 2014.
Processing
First crop the lines at the edges of the image.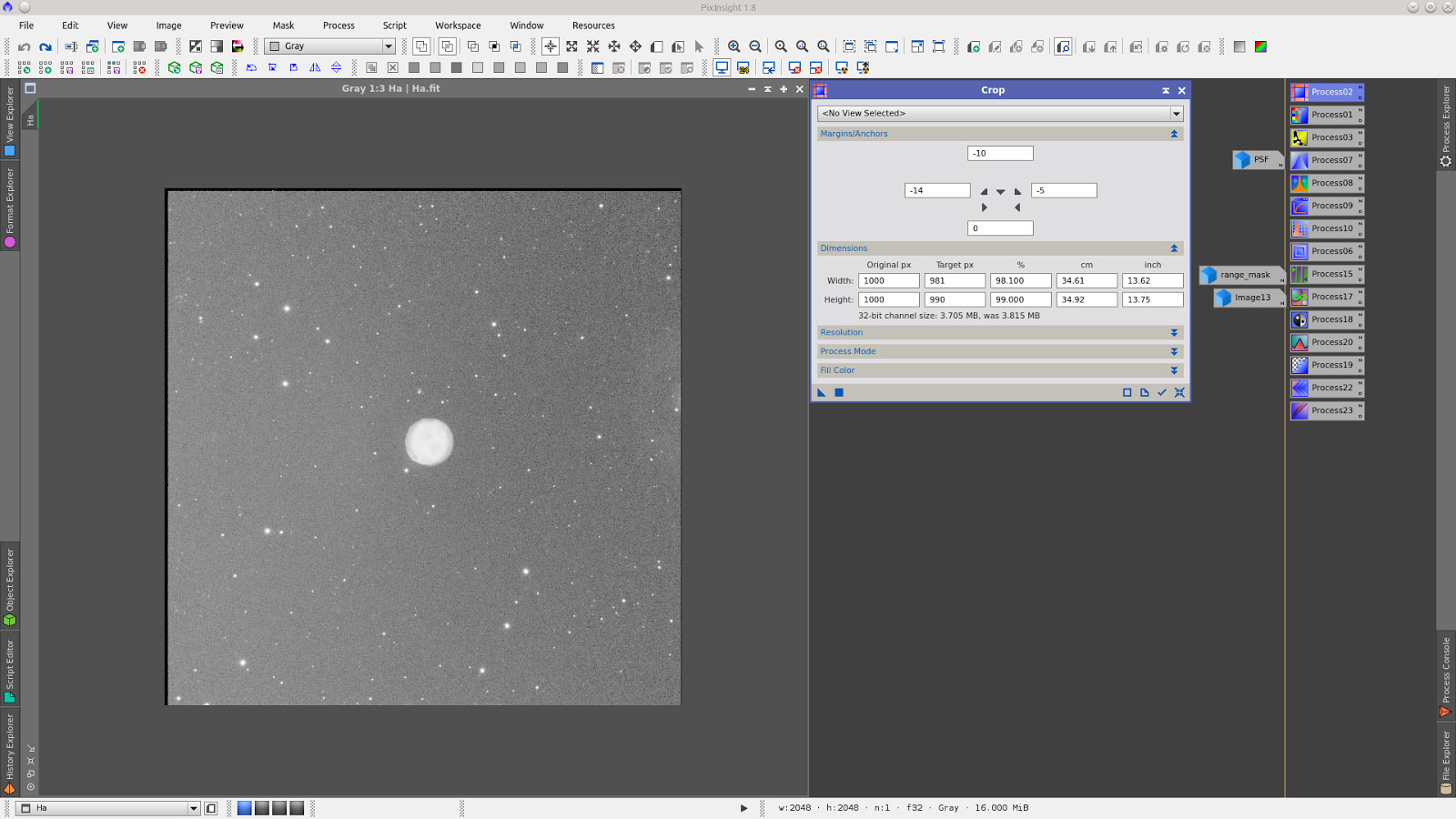 A fist very smooth noise reduction using GREYCStoration tool. (Decrese Precision and Amplitude)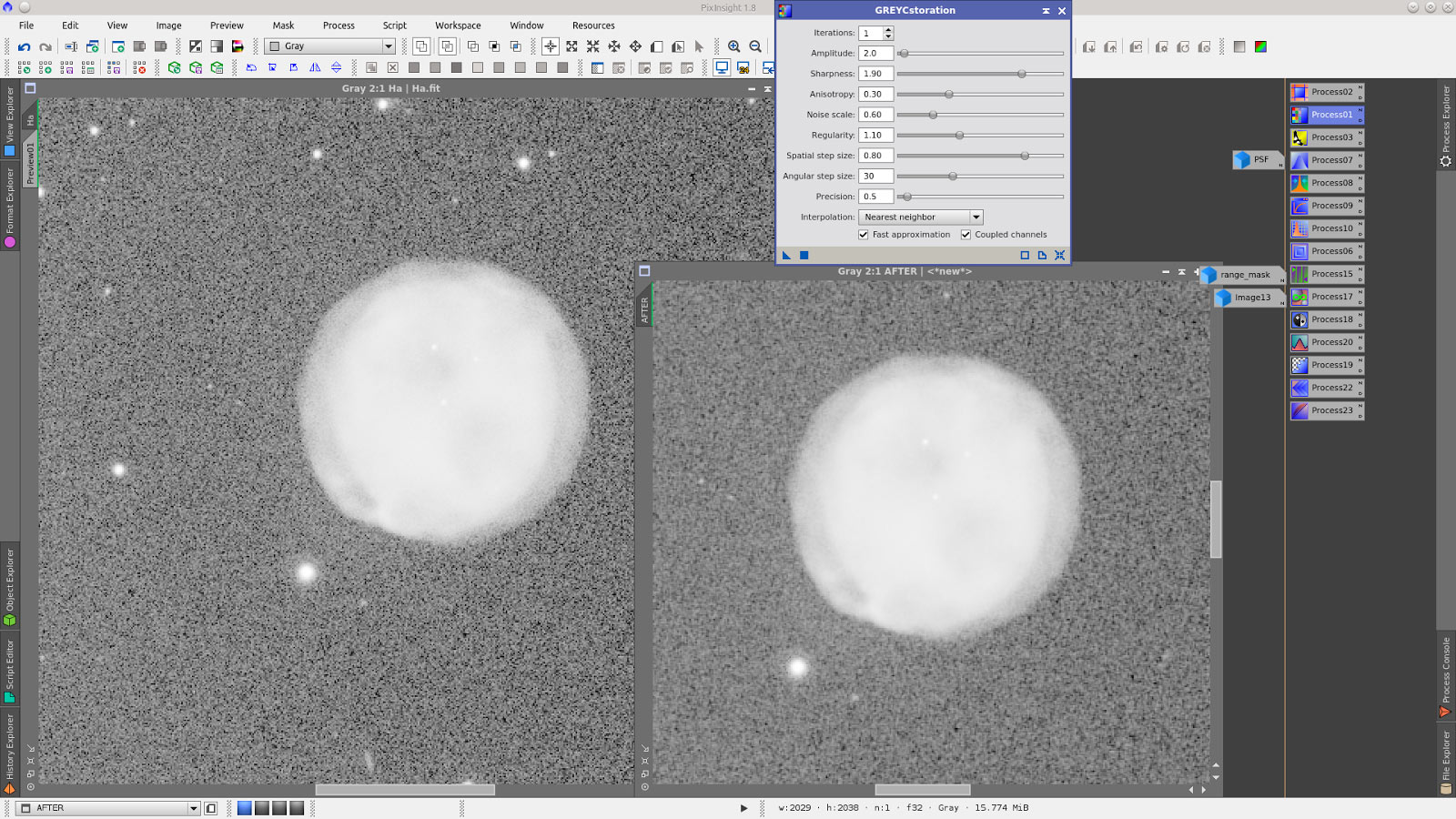 Now AutomaticBackgroundExtractor only decreasing a little Deviation to avoid samples near stars.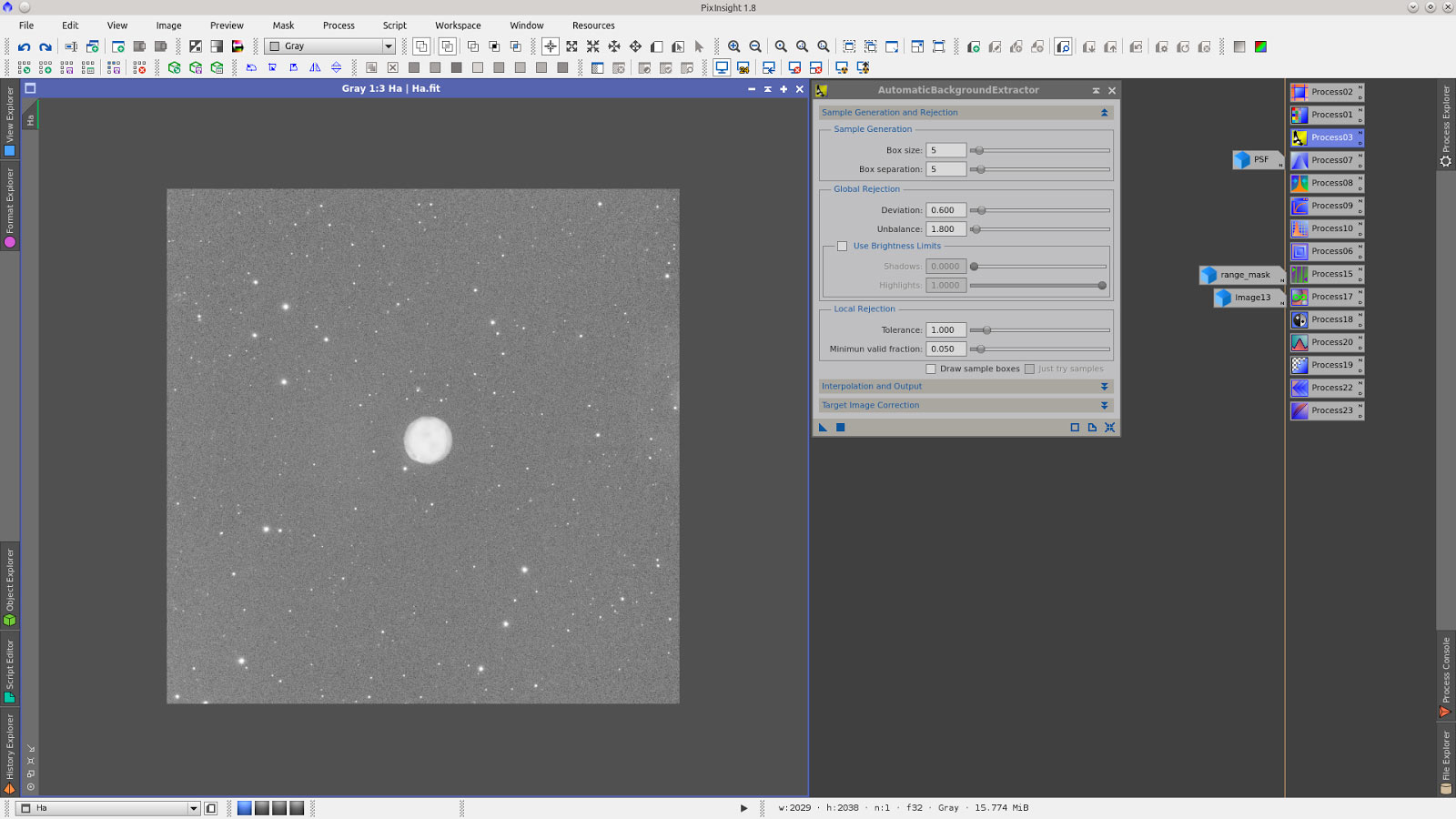 DynamicPSF tool to generate the PSF to be used in Deconvolution tool. I placed arround 15 samples near de center of the image.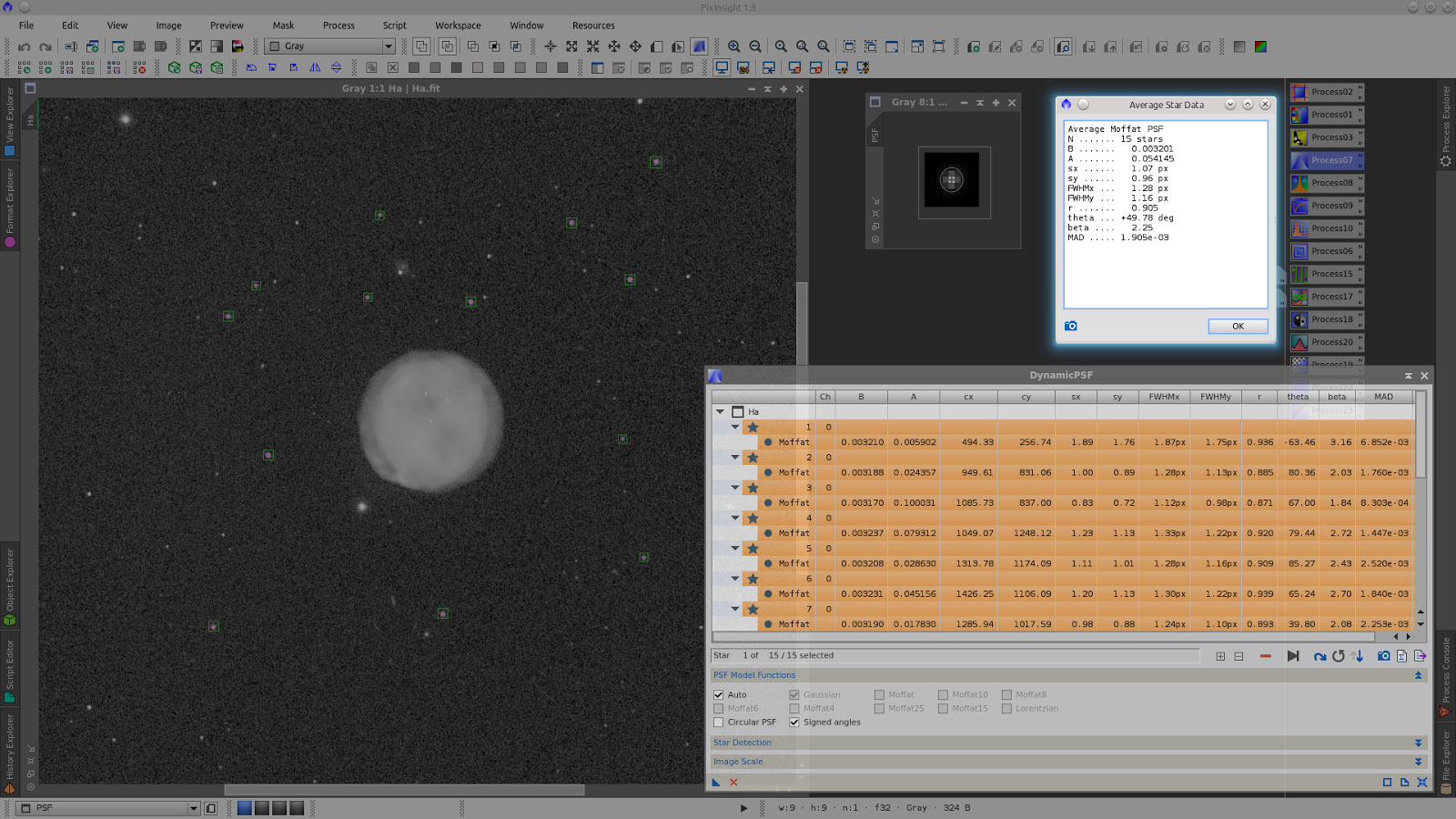 Deconvolution adjusting a little Global dark in Deringing protection to avoid dark circles in stars and Noise threshold in Wavelet Regularization to avoid an increase of noise in the background.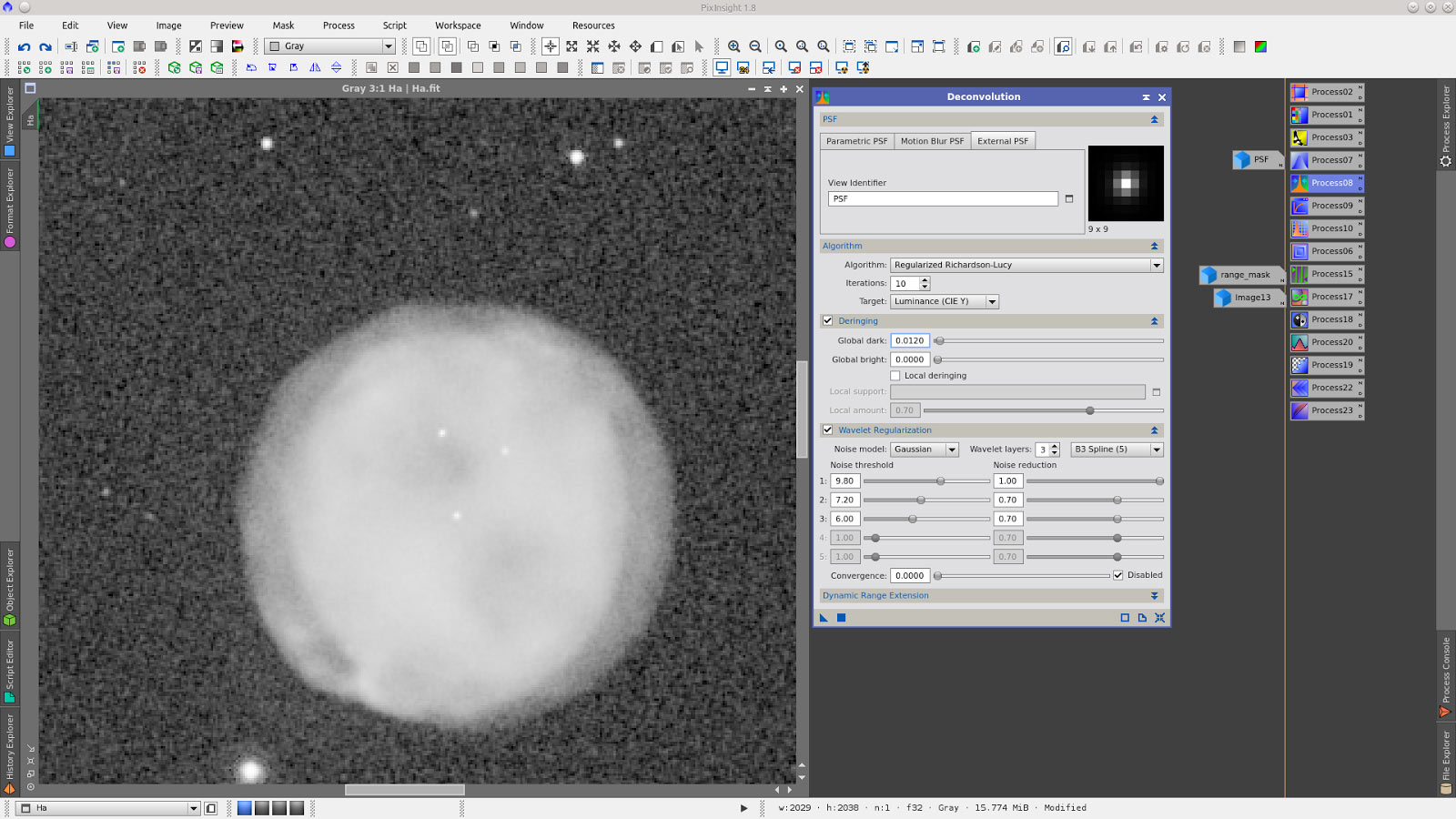 Transfer the ScreenTransferFunction to HistogramTransformation tool and apply it.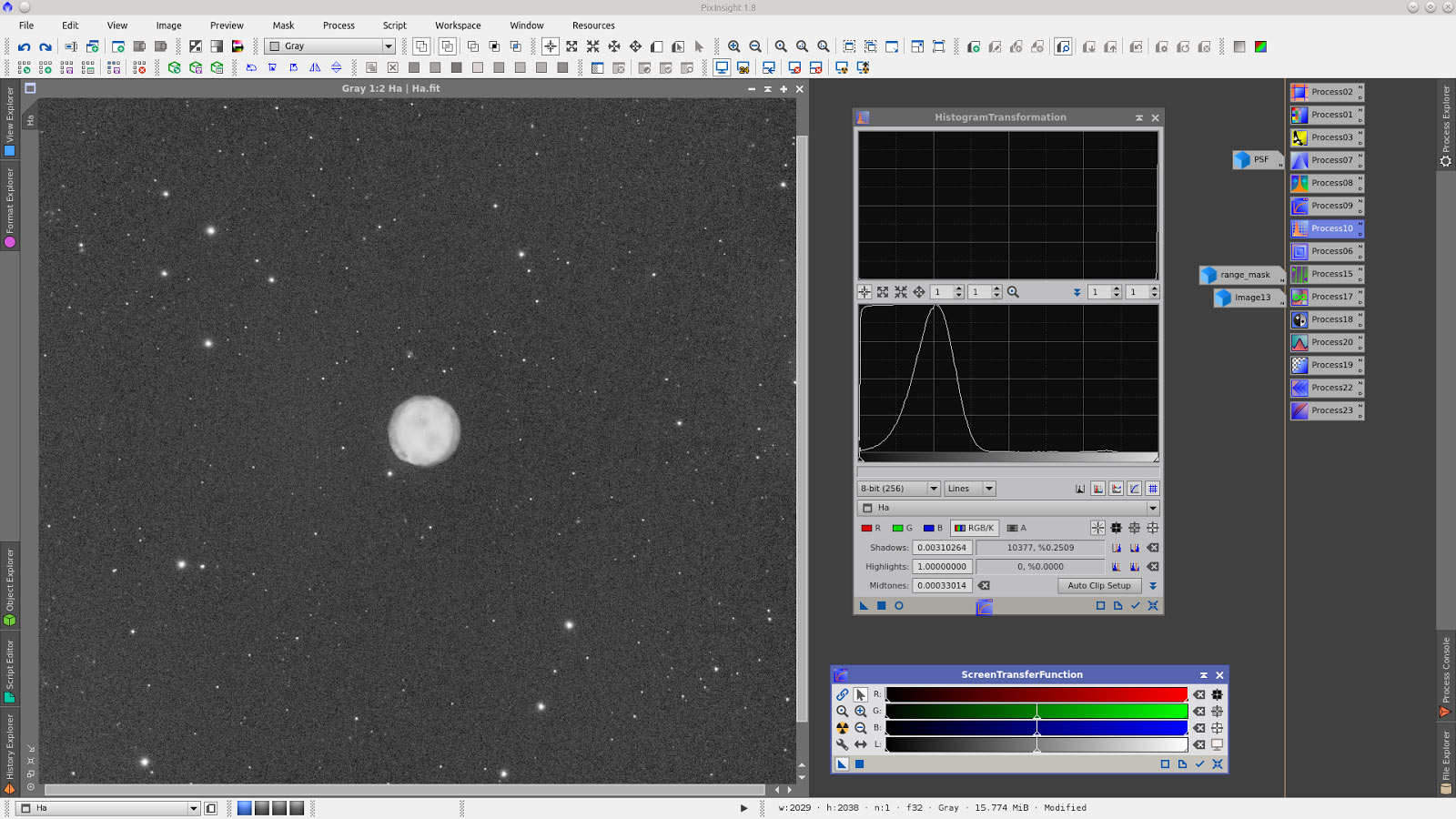 HDRMultiscaleTransform to give a little contrast in the nebulae.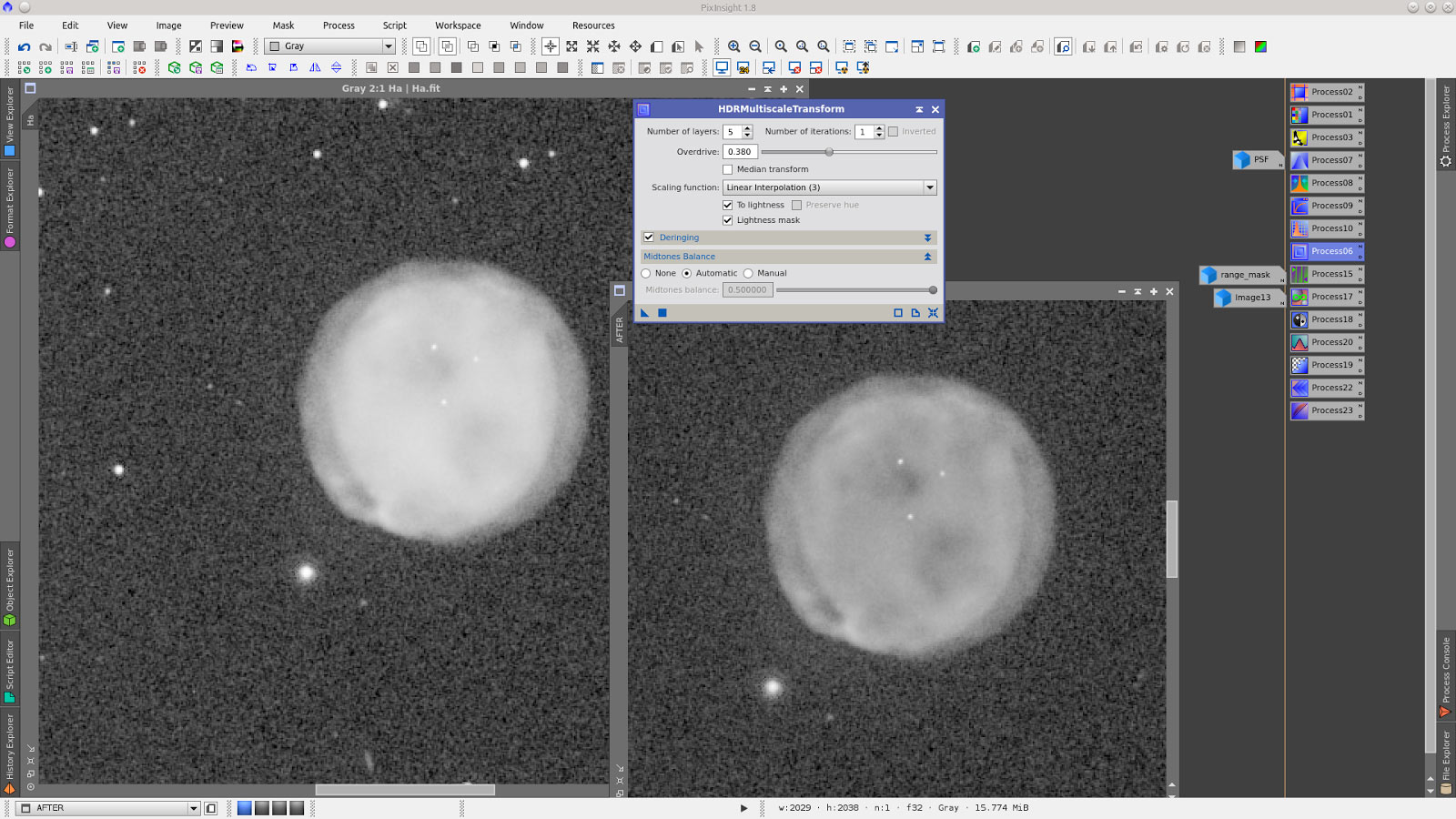 Now I will build a mask to protect either the nebulae when working over the background or the background when working over the nebulae.
First a range mask using RangeSelection tool.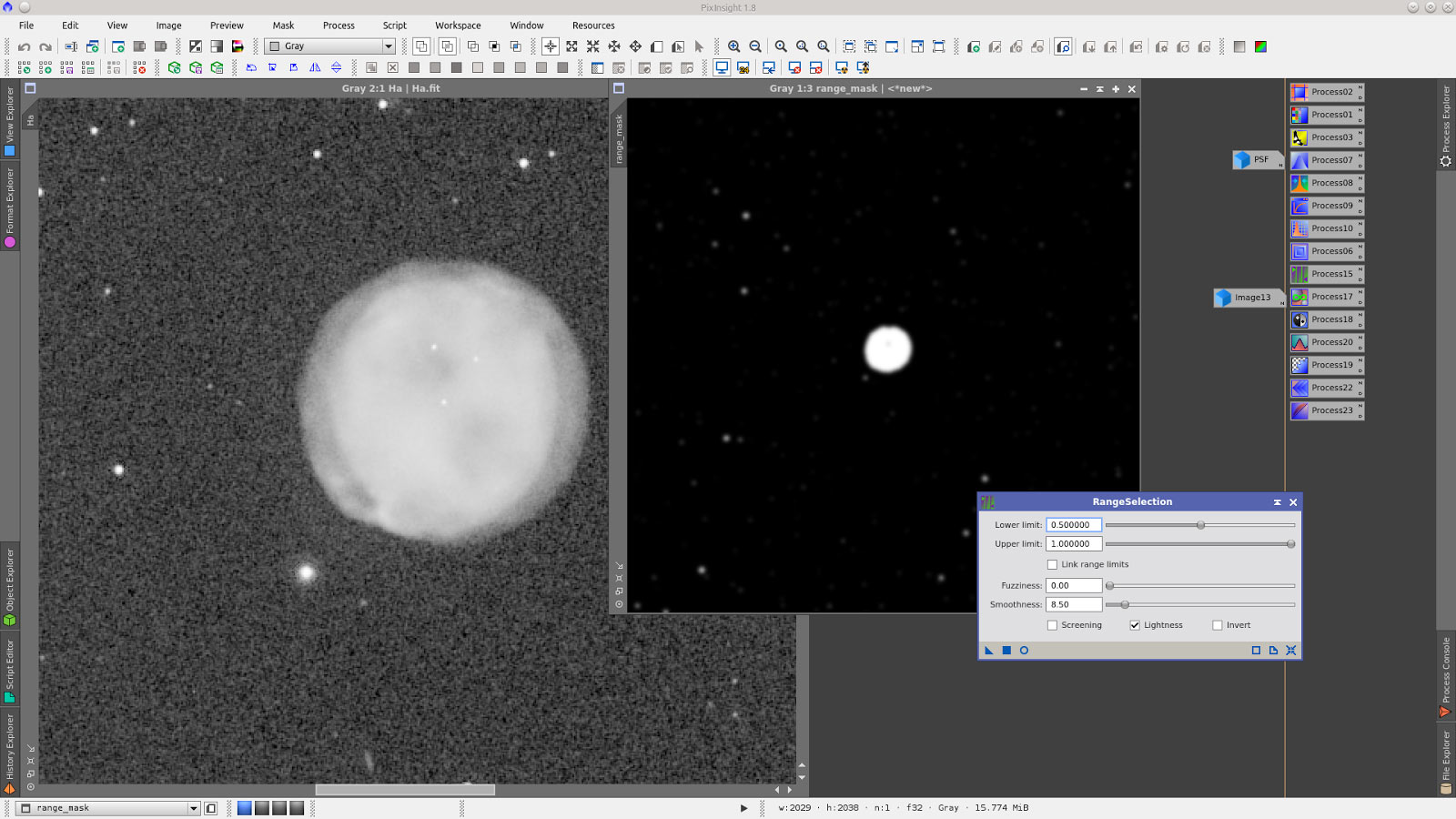 Multiply the image and the rangemask.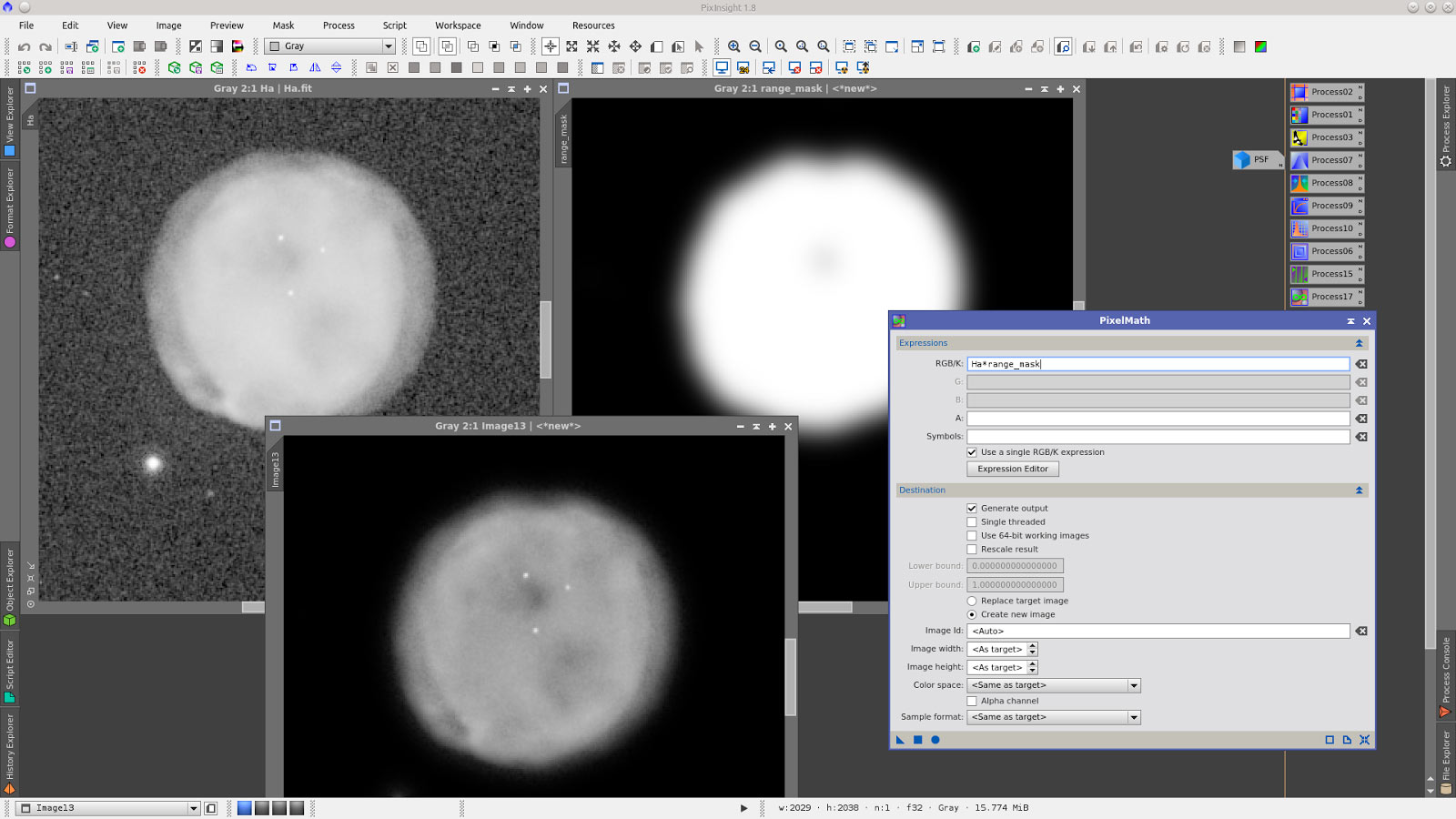 Protecting the background apply LocalHistogramEqualization to give contrast in the nebulae.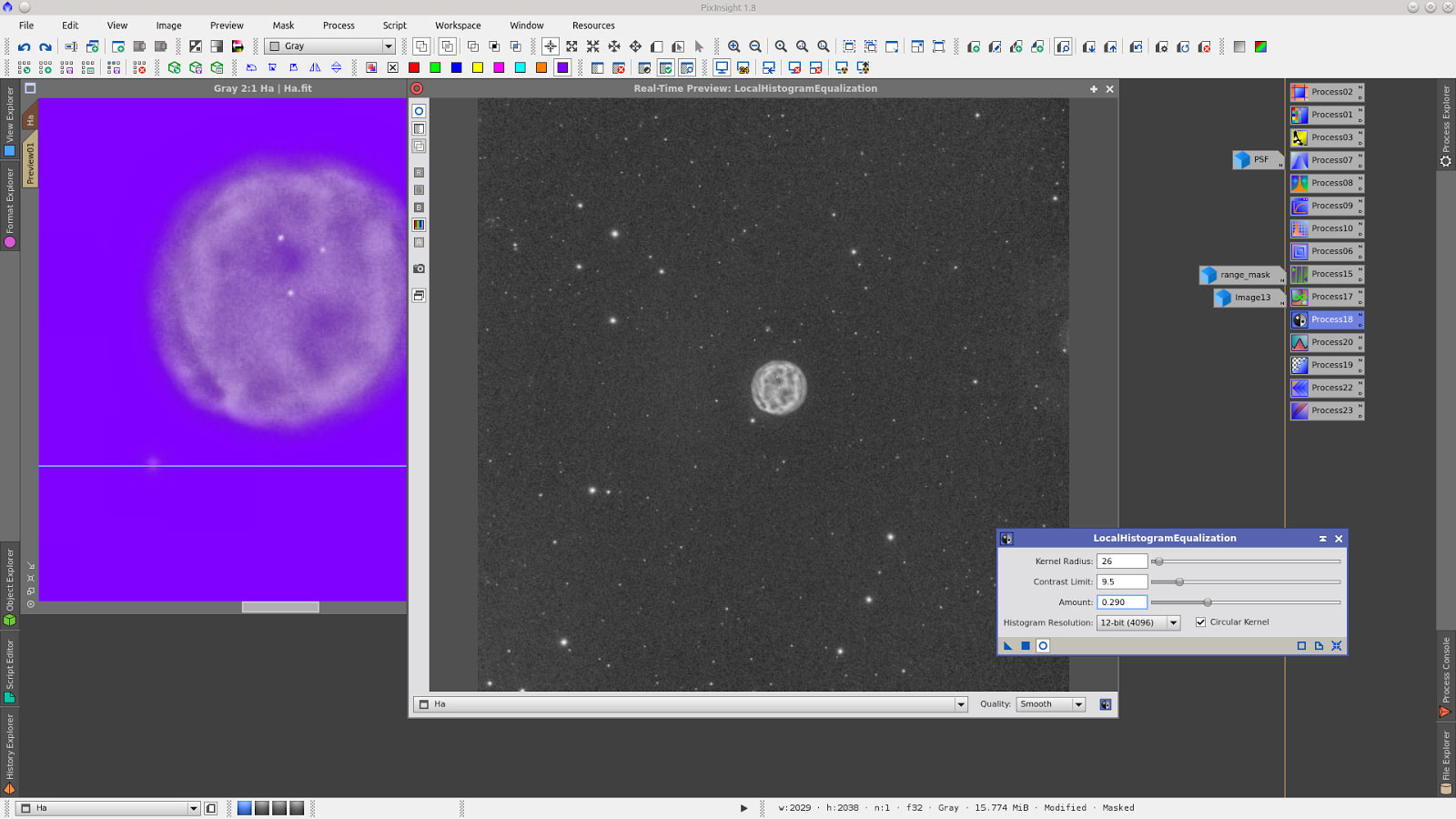 UnsharpMask to the nebulae.
As the noise has increased apply TGVDenoise to reduce it.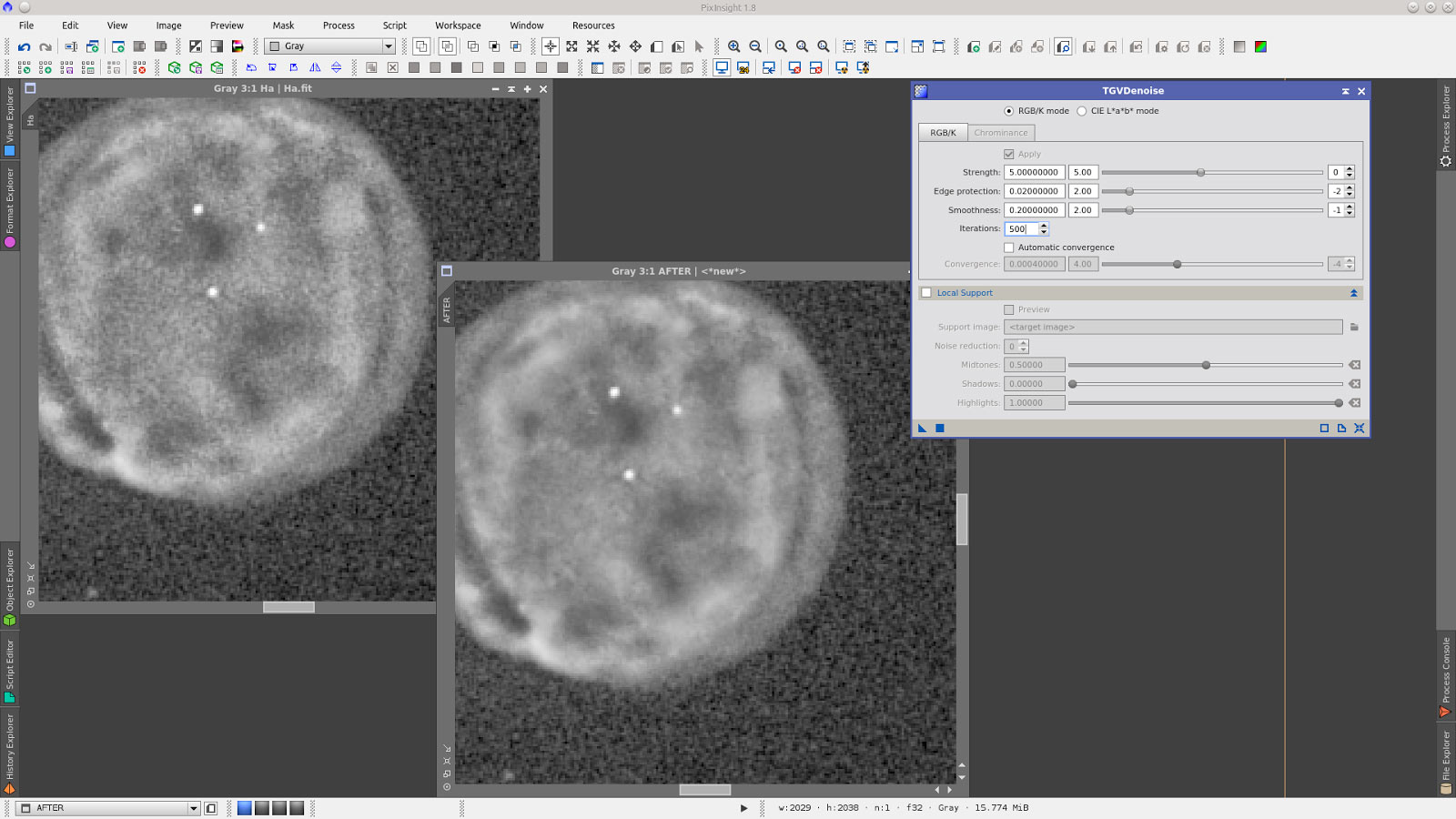 Now inverting the mask, noise reduction to background using ATrousWaveletTransform.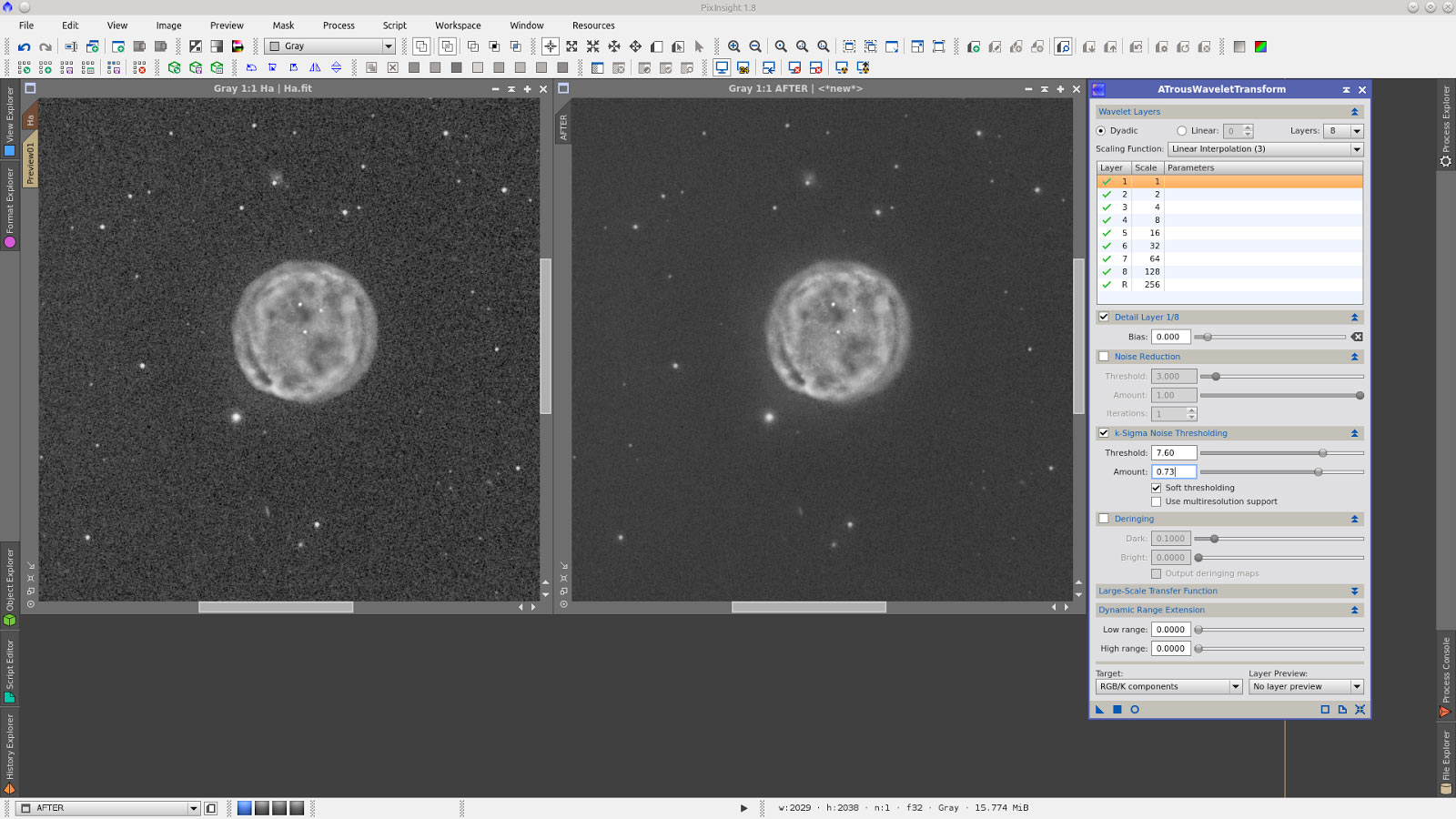 The noise could be reduced a little more, but I think that is ok. Protecting the nebulae apply Gamma Stretch tool to decrease the bright of the background.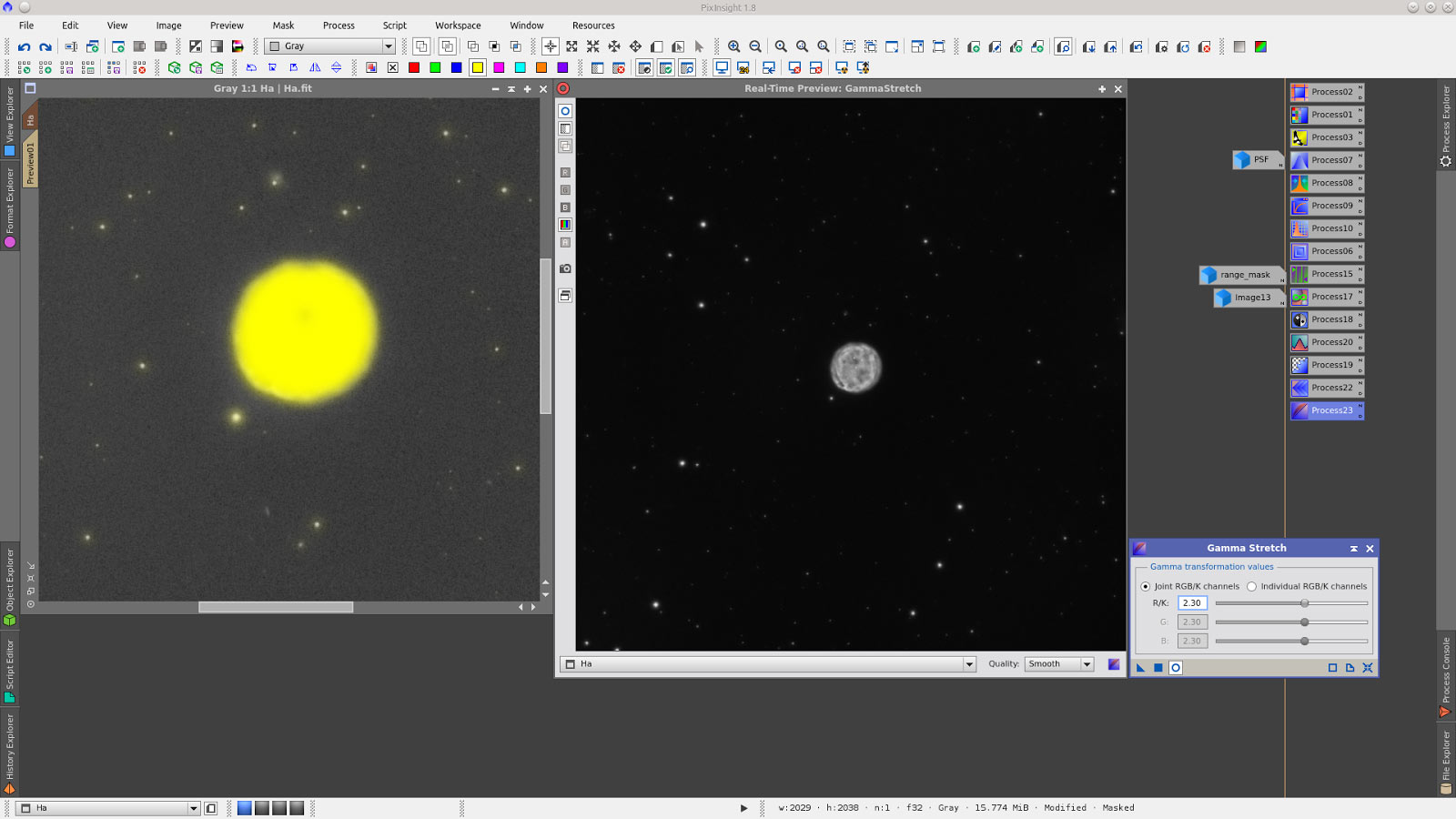 Final image.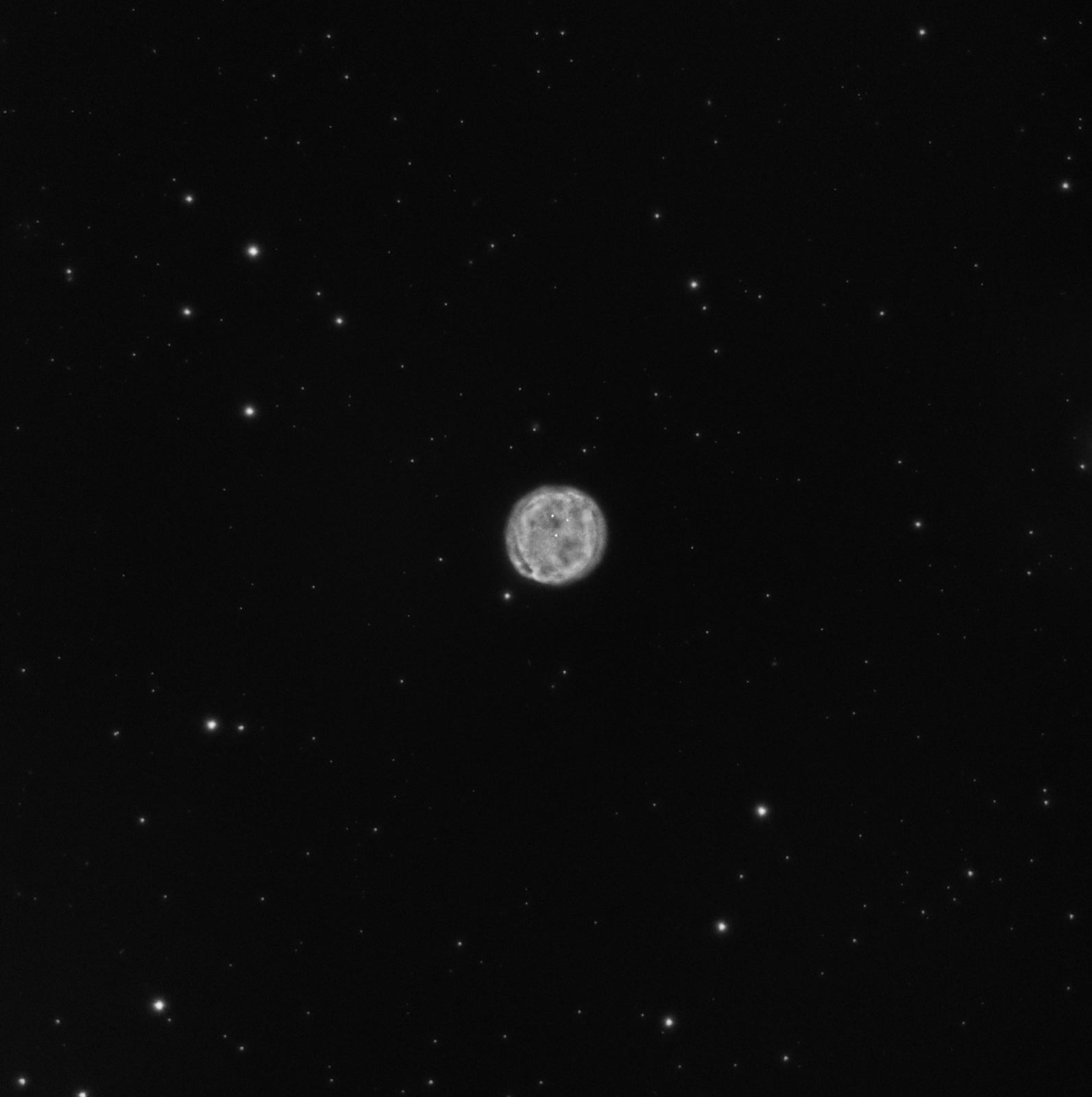 Last Update: 27/11/2023 03:48 UT